Tenna Driver Vehicle Inspection Reports (DVIRs)
Tenna, the construction technologyplatform revolutionizing equipmentfleet operations, offers a fullsuite of hardware for the trackingand management needs of theconstruction industry.
Highlights
Our trackers are made for your heavy yellow iron, mid-sized assets, fleet vehicles and trailers, parts, attachments and small tools so you can manage every asset in your fleet on One Platform.
You benefit from durable hardware designed to withstand the harsh construction environments which is ruggedized and weather-proofed for long- lasting reliability in the field.
We leverage different technologies including cellular GPS, Bluetooth Low Energy and Quick Response (QR) to get the data you are looking for from your assets to our platform.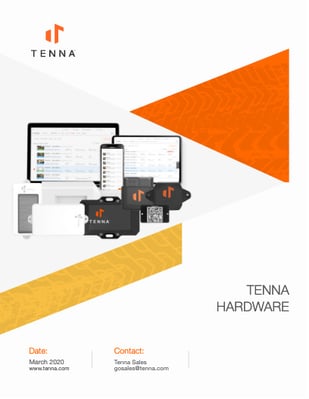 Download Product Sheet