GPS Technology
Global Positioning System is a mature technology that works in nearly any outfoor location with a network connection. Tracking devices that use GPS technology report the GPS position of an object at regular intervals to monitor asset location.
Highlights
Choose from a variety of tracker sizes and types including fleet OBD II, wired rechargeble plug-ins, battery operated or solar rechargeable devices to report asset location.
Location data is transmitted from the GPS device via cellular networks.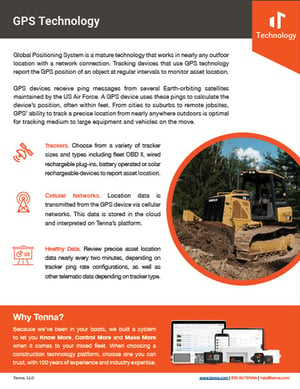 Download Product Sheet