Resource Asset Management Solutions
Tenna Solutions for Common Construction Use Cases
Tenna offers six core solutions for common use cases among construction businesses. We help you manage your mixed assets on One Platform.
Highlights
Our equipment fleet management system allows contractors to Know More, Control More, and Make More to increase visibility, efficiencies and communication, reduce costs and alleviate key operational pain points.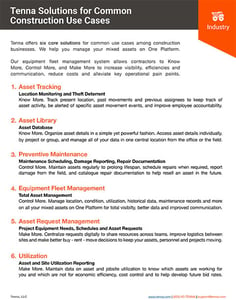 Download Product Sheet