Tenna Utilization
Do you struggle to pinpoint how your assets are used across your company? Do you run equipment into the ground deferring maintenance until a problem arises, or find yourself with a collection of the same, unused assets when closing out a jobsite? We've been there and done that.
Highlights
Review asset utilization today and over time to determine their economic efficiency and value.
Study jobsite utilization for cost control, accurate forecasting, improved bid rates and higher margins.
Stay tuned in to your company and project needs to keep projects on target and costs under control.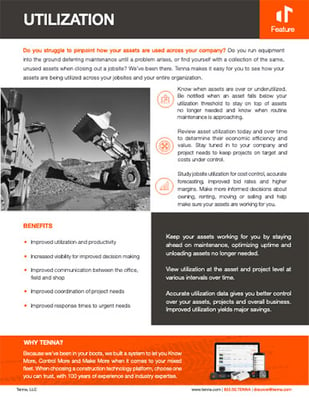 Download Product Sheet