Tracker Management
Tenna's Tracker Management features let you Control More around your equipment and operations.
Highlights
Verify that your trackers are synced with the platform and performing correctly immediately following installation.
Monitor your trackers and see their current status with ease.
View data for individual trackers or trackers fleet-wide, and run reports on specific tracker criteria.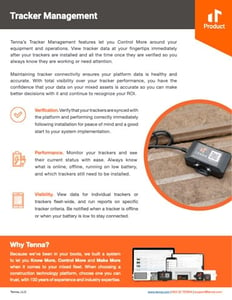 Download Product Sheet