Tenna Sites
Tenna's Sites feature is simple and straightforward for teams to use from the field as well as the office.
Highlights
Know which assets are on your site currently and previously.
Keep jobsites organized, ensure assets return to the yard or are sent to the next project.
Manage owned and rented assets together to stick to budget and grow your margin, account for assets to avoid loss.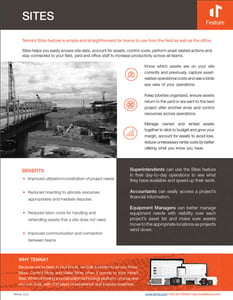 Download Product Sheet