Permissions
Every company is different, so we let you control access across your individual users on your Tenna Platform. You dont have to worry about over-restricting access or over-exposing data with your custom permissions in Tenna.
Highlights
Choose from a list of Tenna's helpful defaults based on our experience to expedite your onboarding, or edit these to make them your own.
Or take the time to customize your permission access configurations for total control over who has what access to different areas of your platform.
Assign custom and default permissions to users individually or apply them in bulk via shared user characteristics.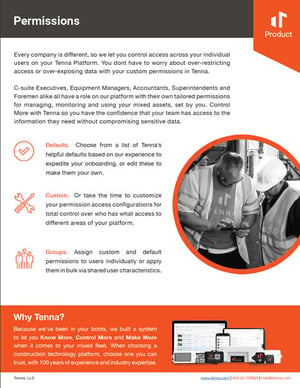 Download Product Sheet