IoT Technology
The Internet of Things or IoT is the network of physical "things" connected to the internet by sensor devices that collect data on objects and exchange information without requiring human interaction.
Highlights
Connect assets to the internet via IoT devices that read location (manual and autonomous) as well as condition and performance data (autonomous only).
Contractors view and access data quickly, easily and reliably on the platform from anywhere they are to stay connected to their assets at all times.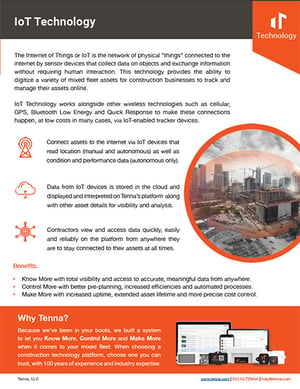 Download Product Sheet